Navigation:
Home
> Lights Out Waterfowl - Testimonials
Lights Out Waterfowl - Testimonials
Here's what a few of our customers have had to say about us. Have a testimonial of your own to share? Click Here fill out our short testimonial form.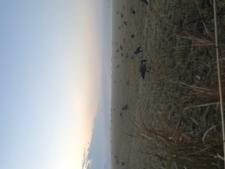 Shannon Wilks
Fall 2018 - Atlanta GA
I haven't hunted ducks in 30 years, but this was by far the best guided hunt I have ever experienced. Pat and Ben were the best! Top of the line firearms, accommodations were nice and meals were fabulous. They truly invested their hearts to ensure our whole group had trip of lifetime. Definitely booking with them again! Best wishes for a great 2019 season!
Carl Meyer
Fall 2017 - Bossier City
First time for a Canadian hunt and was not disappointed, there were plenty of birds and the country side is absolutely beautiful. Pat and Ben were the most accommodating guides I have ever hunted with . Food was outstanding and beds were very comfortable. Already booked for 2018 .
Send Us A Comment
To our past clients: We appreciate your comments and if you would, fill out the form with comments and a photo about your experience at Lights Out Waterfowl. Fields marked with * are required. Please enter the Name field how you want your name to read on our website (Examples: John Doe, J. Doe, John D., John Doe Corporation).